Well that's it. I've seen my beloved Vulcan fly twice in a week now. First was at Shoreham with the kids on Sat, all very sombre after the tragic accident witnessed with the Hunter - so just a single quiet 'salute' pass in memory of the people involved; the only plane allowed in about an hour or so after the accident.
Sadly that meant I hadn't got to see it perform, so yesterday off to Clacton just to hear a Vulcan howl one more time.
I haven't got a good enough camera to do it justice, but happily others do so here's a video from Beachy Head from this year -
https://www.youtube.com/watch?v=V_6bZ2Kzaj8
Yesterday though, a bit like Charles Foster Kane and Rosebud, I was 7 again and standing on Watergate Bay seeing them clear the coast as they left the St Mawgan base....
This must have been even more spectacular back in the day.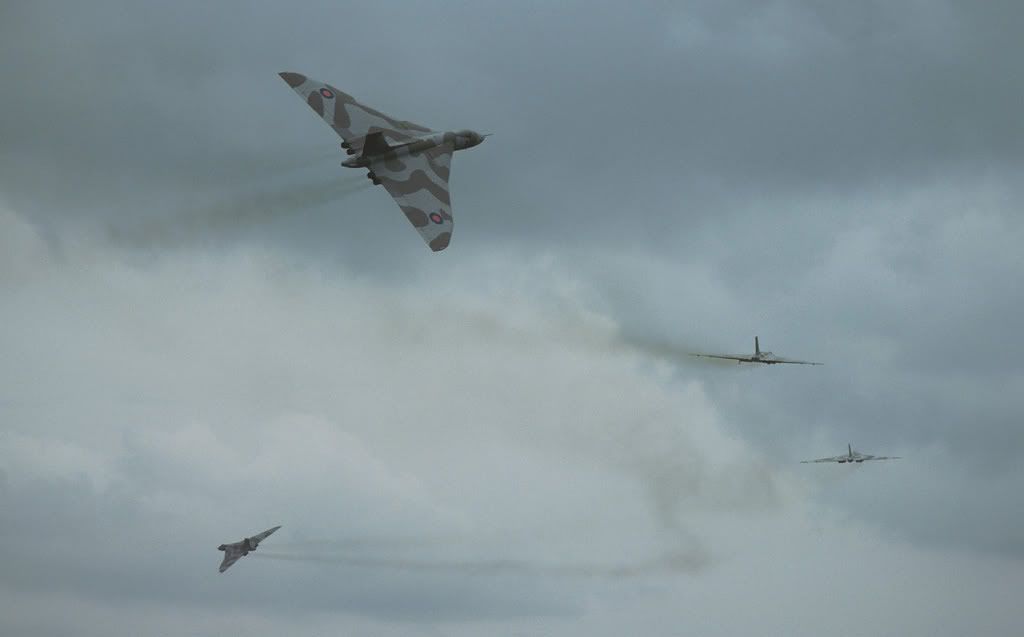 It still has some shows to do, so if you want to see it now's the time as 2015 is the final year of flight.